Altered reality technology could change online casinos forever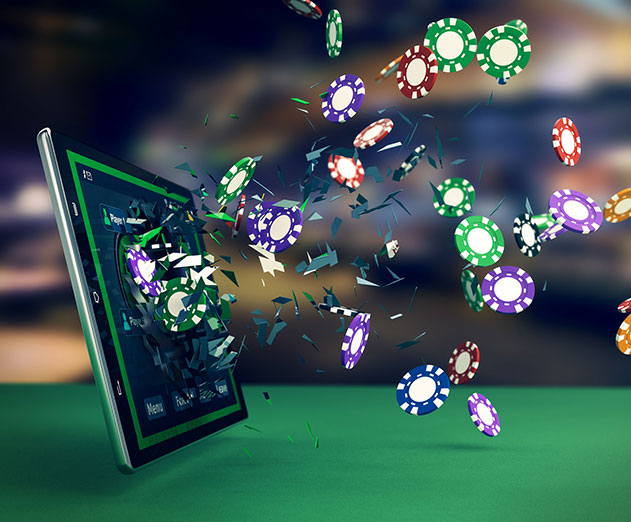 Altered reality technology has progressed rapidly in recent years, with users now able to immerse themselves in another world as never before.
Augmented reality and virtual reality are related, although there are some important differences between the two technologies.
AR and VR have one major thing in common – they both have the ability to alter our perception of the world. The key difference is the perception of our presence.
VR transposes the user, taking people to another place. Using closed visors or goggles, VR blocks out the room and puts us elsewhere.
A VR headset will leave you blind to your current world, but will immerse your senses into a virtual environment.
However, AR takes our current reality and adds something to it. VR is more immersive, but AR provides more freedom for the user, and potentially more possibilities for online casinos because it does not need a head-mounted display to operate.
AR enhances enhance online betting and gambling by using key pieces of digital content to simulate a real-life casino experience.
You can enjoy the impression of the dealer handing out your cards or the sights and sounds of a slot machine win – all from the comfort of your own home.
The technology is so real that players forget where they are when they enjoy online casino games. You can take a look at virtual images and videos that are overlaid on what is already in your field of view, affecting the surroundings you find yourself in.
AR doesn't need loads of special equipment either, with your smartphone or tablet perfectly capable of delivering the experience.
One of the most recent examples of the use of AR was the Pokemon Go phenomenon in 2016. The viral sensation took Pikachu out of the Gameboy and into the outside world, changing the way users were able to experience the game.
Online casinos have already started to embrace VR, allowing players to enjoy live interactions with the various games to make the whole experience feel like being in a real-life casino.
VR technology allows players to transport themselves to places like Las Vegas or Aruba, offering virtual reality casino games such as roulette or poker.
A VR-ready computer and a suitable headset can be used to visit your chosen establishment, allowing players to interact with other players and the dealer throughout the casino.
The technology could be used to meet up with relatives or friends, wherever they are in the world, and play any number of games.
Alternatively, players may compete against thousands of people from across the world without ever leaving their own living room – the possibilities are endless.
VR also lets users check out the environment around the casinos, offering stunning views in some breathtaking locations.
Facebook boss Mark Zuckerberg is a huge fan of VR, viewing it as the next wave of social networking. His company has already made a VR version of the platform that allows virtual avatars to meet up and talk 'face-to-face'.
As AR and VR technology advance it seems likely the gaming industry will be amongst the main industries to benefit from the latest developments.
It's debatable whether AR and VR could ever fully replace the thrill of a visit to a real-life casino, but the technology seems certain to enhance the wide variety of ways to play your favourite games.
The more realistic these animated realities become, both overlaid and fully-immersive, the more mainstream society will embrace them as the future of gambling, allowing operators to offer experiences never previously imagined possible.