PlayUSALotteries.com Review – Hope of the American Lotteries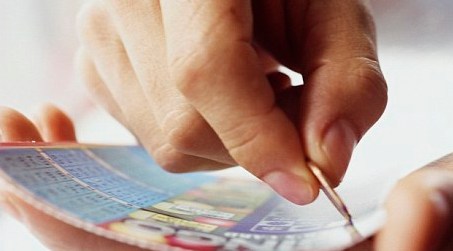 If you're looking for the best site to play the Mega Millions lottery and Powerball, you might want to try PlayUSALotteries.com. As the name suggests, this site, among other things, allows you to play the US lotteries and just maybe win. The site has been online since 1998 and always pays out to whoever wins. If there is a winner, the amount is paid directly into their account. The site has plenty of great features too. For instance, you can find, right on the home page, a countdown to the next Powerball and direct information on what you'll be playing for. But is this site worth your time? We definitely think so.
Get Results And Play in the Same Place
PlayUSALotteries isn't just a place that you can play the lotteries nor is it a place where you can find information. Instead, it's both, and there are plenty of options for users to choose from. You can find out when you'll be able to view the results, discover how many winners there were and even gain benefits from LottaRewards, the websites official partner.
So, how many lotteries can you play from this site? Well, you can play the two biggest USA lotteries straight from the site, and it couldn't be easier to do this. Playing the USA lottery online is as simple as one click, and by doing this, you can play anything from instant play to various bundles. You can play for an entire week or an entire month with an easy setup.
Easy to Use
We've already mentioned this, but it's worth once again focusing on how easy this site is to use. You can find all the information and features that you want on the main page. There are even pages to tell you how to play, news updates and game options. If you're worried about the site loading slowly on draw days, don't be. The site is very fast, and you can refresh the page in a matter of seconds. It's well maintained, and the simple layout is beneficial when you quickly want to find information.
Security
The site is very secure and uses 3-D secure technology. What does this mean? You will be asked for additional verification when you use your credit or debit card on the site. If you haven't used the feature before, you will need to contact your card company. However, this is simply to make sure that your payments are protected.
You can also use the vouchers available to enter into different lotteries for no extra charge.
No Extra Fees
One of the great benefits of this site isn't that you won't be charged any fees or commissions on winnings which isn't true for every lottery website available online.
How Can You Pay?
You have a range of options when you decide how you want to pay. You can deposit money into your Play Credit account first. Or, you can immediately pay at the checkout. If you are using the second option, then you will need to use an immediate payment method.
Bottom Line
PlayUSALotteries.com is a fast, effective, simple option for anyone who wants to play their numbers. It's easy to use, completely secure and highly recommended.