Why Bitcoin Is the Casino Players Cryptocurrency of Choice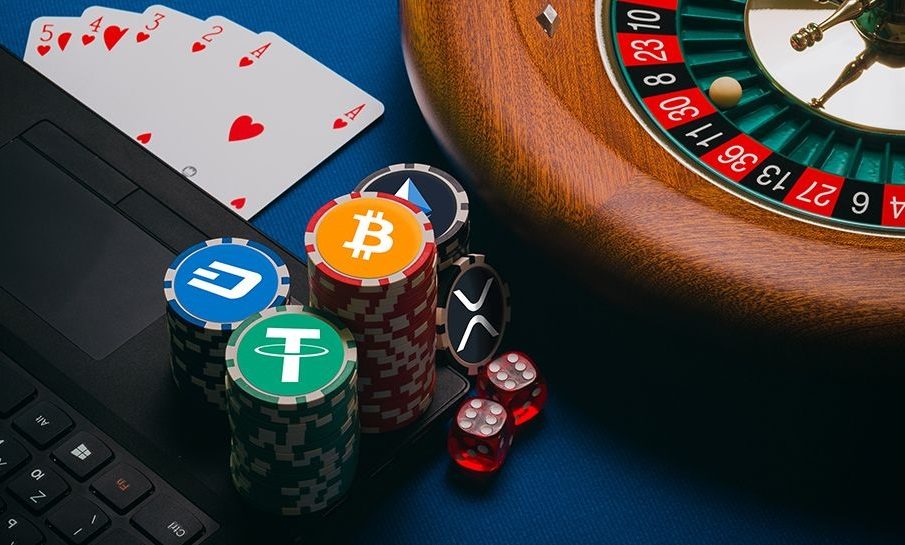 In April of 2020, California-based business consulting firm Grand View Research published a report regarding the global online gambling market. The firm predicts that this sphere will grow at an annual compound rate of 11.5% by 2027. Then, it would supposedly reach a market size of $127 billion. Among the crucial factors as to why this will occur, Grand View listed the growing popularity of blockchain technology.
The first online casino appeared on the internet in 1996, and it was a Microgaming-powered platform. While that is clear, there is some debate about when the first Bitcoin casino hit the digital sphere. Likely, the most accurate claim is that this occurred around late 2013. In the years following this event, the number of gambling sites has risen year-on-year. Today crypto casinos flood the market, and besides the original coin – Bitcoin, they also accept many of its competitors. However, few can endanger Satoshi Nakamoto's invention, as it remains a favorite of most gamblers. Below, we explain why.
Wide Casino Acceptance
Released as open-source software in 2009, Bitcoin started to pick up steam around 2012, and over time, it exploded in popularity to where laypeople use crypto as a synonym for Bitcoin. Thus, it is rare to find an online casino that accepts cryptocurrencies but does not accept Bitcoin. There are likely ten-fold more Bitcoin-only sites than those that allow the use of other coins but not this one.
If you want all the benefits that come with blockchain gambling, such as fast transfer speeds and anonymity, having Bitcoin in your crypto-wallet will ensure that you can play at any site that accepts digital currencies. Speaking of crypto-wallets, many of these virtual pocketbooks cannot store a range of altcoins, but almost all of them can keep Bitcoins.
Supporting Infrastructure & Market Stability
According to statistics, today, daily Bitcoin transactions surpass those of Western Union, and they are approaching PayPal's numbers. As a byproduct of this increasing market penetration, Bitcoin has a robust support infrastructure that supersedes any other altcoin. Crypto gamblers can get access to many apps and services that can facilitate safe and secure transactions.
Market players can manipulate the value of altcoins by purchasing large amounts of a specific cryptocurrency causing inflation. In the long-run, the value of altcoins can significantly fluctuate. Bitcoins are much harder to manipulate, and their price tends to oscillate more naturally. They are a safer investment and the most encrypted coin of them all.
Bitcoin Bonuses
Gambling operators face far stricter marketing restrictions than those that other industries, except the Tobacco one. Therefore, they have to turn to promotional deals to entice players to both sign-up and continue their patronage.
Since Bitcoin is so popular, many online casinos aim to target the crypto gaming niche by offering Bitcoin bonuses. These feature terms similar to regular offers but may have added perks. Due to some of the reasons mentioned above, particularly coin value stability, most operators opt to offer Bitcoin-only crypto bonuses. Usually, a site will have separate deals for fiat currency users and Bitcoin ones.