Get your access to Betdaq
Chances are, if you're looking for a good bookmaker online and particularly betting exchanges, then you've probably heard of sites like Betfair, Matchbook and of course Betdaq.
❗️ You may have tried to register to Betdaq, but you were unable to do so as your country of residence is not listed. No worries, the solution is to access to betdaq through a betting broker. Such broker allows bettors to access tons of betting markets, like Pinnacle, SingBet and of course Betdaq. The more relevant of the betting brokers are listed here: betting-broker.com.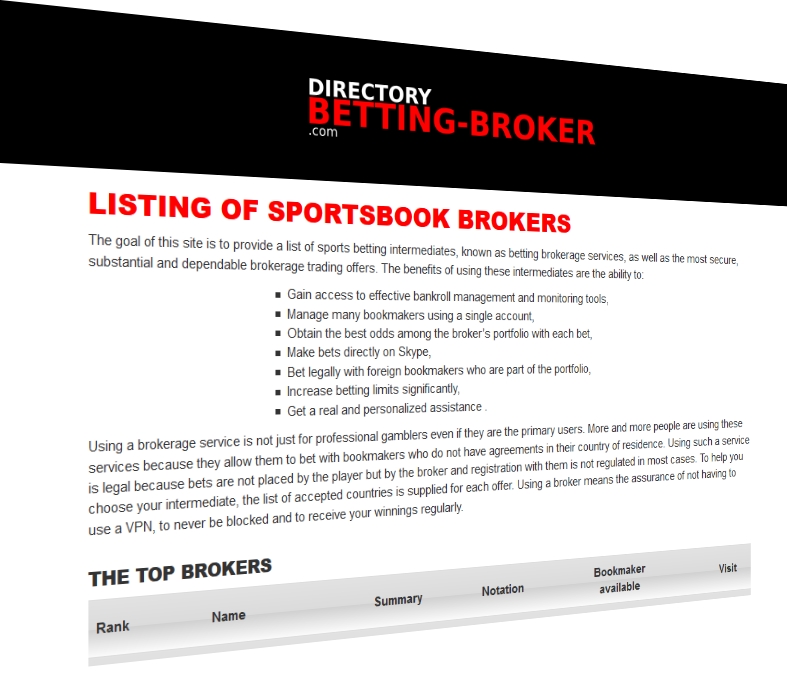 Why is Betdaq one of the best international bookmaker?
Betdaq is a bookmaker site which allows users to be able to bet for numerous sporting events, including national and international ones. It was founded in the year 2000 and it's current HQ is in Dublin, Ireland. Betdaq is licensed by the United Kingdom Gambling Commission, which ensures that the site is fair and isn't biased. Furthermore, if you run into any problems with the site, you can easily call customer service via Livechat, Email or through their number.
Right as you start gambling on this site, you are given a welcome bonus right off the bat. With this, you are given £1,000 cash back for 30 days, which is pretty huge compared to their competitors. As for their promotions, they're not exactly that great. All they have for a promotion is a 0% commission on 12:30 Premier League KO's. This promo in itself isn't all that bad, but considering how sites like Betfair is currently offering promos like a €5,000 Money Spinner, the promo that Betdaq has doesn't really stand out compared to other sites out there.
Here's where I discuss the most important part of any bookmaker site, which is it's market. Before we get into that, let's also talk about some of it's features. One main feature that stands out from this website is that you're not limited to just sporting events. This adds variety to the website since it allows you to choose more unique events to bet on. This means you are able to bet on other events and competitions like "Time Magazine Man of the Year".
Another feature you can get on this website is that you are able to have live viewing for sporting events. As for the market itself, it is kind of a mixed bag. A good thing I was able to notice from this website is that you could get a pretty high margin from betting. The margins in this website could go up to 20% higher odds if you get pretty lucky. This means if you want to have a higher chance of winning, you may want to consider this website. However, there are some problems with the market in this website. For instance, it is slightly hard to earn any money here due to the increasing commission from Betdaq. Furthermore, there has been a decline with the liquidity of the market here in recent years, so it makes it harder to earn a good amount of money in this market due to how liquidity affects your profit. Overall, you may find it easier to win in the marker of this website but don't expect to earn a good amount of money from it.
Conclusion
So now, what's my verdict on Betdaq? Well if you are looking to use this website, it best serves as a side market in partnership with much better bookmaker sites out there. While there is a good welcome bonus to be had here and there are more chances of winning, earning money will be difficult due to the low payouts caused by it's commissions and it's declining liquidity. Would I recommend it? I guess I can but I wouldn't recommend you use it as your main bookmaker site. Best is really to register to a betting broker, so you get the best out of the main international bookies.