Should I play Mega Moolah or Major Millions?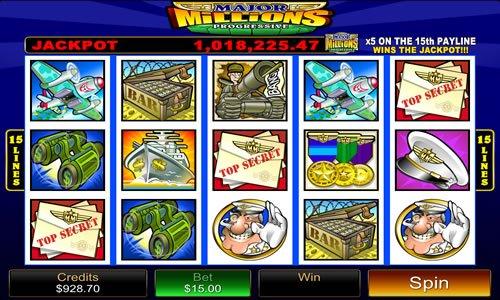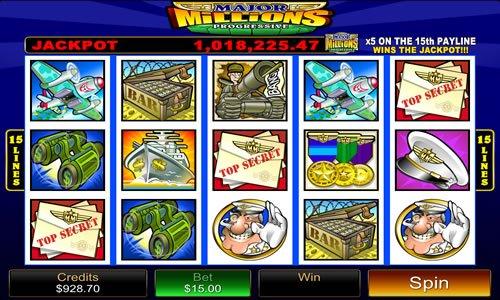 The biggest jackpot ever won in the history of online slots gambling is 13 million pound on Mega Moolah. That equates to 17 million euro and 20 million dollar at the time. The Mega Moolah slot is an absolute hit of online casino game producer Microgaming. Another very interesting jackpot slot from Microgaming is Major Millions. This game hasn't got huge jackpots like Mega Moolah but the minimum is still 250,000 dollar. Both have interesting jackpots and a classic Las Vegas slot feel. But which slot is better?
Features Mega Moolah
It is a real video slot with five reels an many pay lines. The theme is African wilderness. So expect monkeys, lions and giraffes as the symbols on your reels. A thrilling bonus feature is the free spins game. Winnings are multiplied in this feature! But we all wait for the feature of the jackpot wheel. This feature starts randomly and you can various jackpots and prizes. The biggest jackpot can be won here as well, the one starting at one million. But there are also mini and major jackpots with smaller progressive amounts. In 2014 the biggest jackpot was won nine times, in 2015 it was won three times and in 2016 six times. So on average we can say the biggest Mega Moolah jackpot hits six times per year.
Features Major Millions
Major Millions comes in two versions at a true Microgaming online casino. As a classic slot with three reels and five pay lines and a five reels video slot version. On both versions the theme is the military with a crucial role for the major with his famous name. When you hit the right amount of Major Millions symbols on the right pay line the progressive jackpot is yours. Major Millions' jackpot hits much more frequent. On average it hits almost 23 times per year. Sometimes it's over a million but on average the jackpot is won 370,000 pound.
Conclusion
Play Major Millions for the wisest jackpot gambling. Sure, the jackpot amount is much lower as Mega Moolah but the hit frequency is almost four times higher. After all, the chance to win a jackpot  low so we need a high hit frequency and of course a tempting jackpot amount. 370,000 pound is still a life changing amount! Next to that both slots have a classic Las Vegas feel and mainly differ in theme. Hopefully this made the choice easier.