Determining Maximum Security's Fate In Quest For the 2019 Kentucky Derby Crown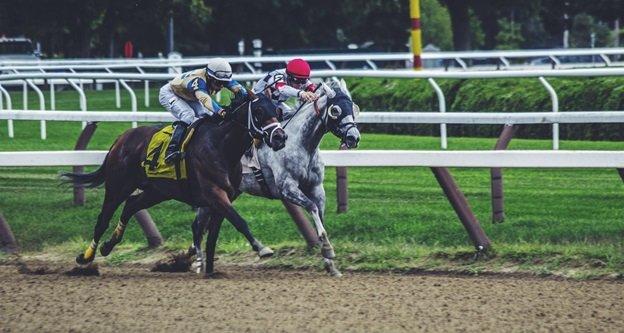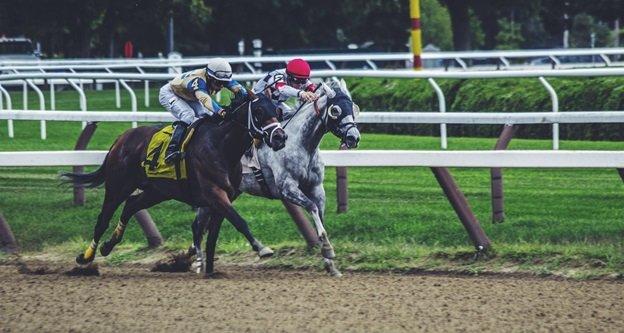 Photo by Noah Silliman on Unsplash
On Saturday, May 4, 2019, the race track of Churchill Downs in Louisville, Kentucky will become festive once again after one year. This is due to the fact that the 145th edition of the Kentucky Derby commences its newest edition being the most loved horse racing tournament in America. All three-year-old thoroughbred racers will compete in the Grade 1 Stakes to vie for the 2019 Kentucky Derby crown.
Technically, the Kentucky Derby is the first jewel of the U.S Triple Crown showdown followed by the middle jewel which the Preakness Stakes and completed by the final jewel which is the Belmont Stakes. The Kentucky Derby is said to be the most popular horse racing show among the three because it names the most favorite racers to win the Triple Crown and at the same time it is attended by hundreds and thousands and horse racing fans all over the world.
While a lot of horse racing fans can't contain their excitement for "The Fastest Two Minutes In Sports", let's get to know one mighty contender who had been sealing winning records in the pre-Kentucky Derby Season. Let's see how Maximum Security's fate will look like in this year's "Run For The Roses".
Maximum Security is trained by Jason Servis who recently won the horse racing showdown in Gulfstream Park. Out of all the competing categories at Gulfstream, Maximum Security took home four titles which makes his record undefeated in a division he had joined. In fact, due to this winnings, he had secured a Kentucky Derby ticket this year making his odds around +1000. Also, his recent run in Florida Derby has helped him gained more derby points and popularity where he took the winning title.
According to his owners Servis and Gary West, they were not expecting too much for Maximum Security to join the derby this year not until he showed a great performance is his past racers. The good thing about this colt is that he debut around $16,000 converting it to a winning saddle inside the race track, his owner, Gary West said. He also believed that since Maximum Security maintains a high Beyer points, he can contend excellently in Churchill Downs on May 4 giving all bettors to find a way on how to bet the kentucky derby to secure betting tickets for this horse racer . Although a lot of horse racing fans are still in doubt of Maximum Security ability in the Kentucky Derby, his winning records had shown enough evidence that the Kentucky Derby will be an easy ride. Ideally, The Florida Derby in which Maximum Security is the current title holder is a pre-Kentucky Derby race which produced a total of 24 Kentucky Derby champions. The most recent one was currently held by Always Dreaming way back in 2017. Other notable winners in the Kentucky Derby who were winners of Florida Derby were  Orb, Big Brown, Nyquist, and Barbaro.
Maximum Security Chance of Winning Based On Derby Odds
Following his victory in the recent Florida Derby, his odds went down to +1200. Actually, given the fact that Maximum Security has dropped his odds, Bob Baffert's trio stablemates come with the lowest score. Roadster in about +500 odds, Improbable +700, and Game Winner has +700. Given this record, a lot of bettors has been considering Maximum Security to be another tough horse racer to bet to win the Kentucky Derby title.
By the time Maximum Security took the run in Florida Derby, he showed-off a vigorous performance which led him to step the finish line in the first place. He earned the strongest winning figures during the Florida Derby and that he has given a whole lot of challenge to all the contenders. His trainer and owner believed that Maximum Security will have a silver lining in the upcoming run in Churchill Downs as he had undergone thorough and rigid training.
Speaking of how Maximum Security can clinch the Kentucky Derby crown, his trainer said that he has a unique running style to showcase. When Maximum Security starts the race he runs fast as he can, when he reaches an obstacle or a muddy track he slows off his pace and changes an en route speed paving a winning performance heading to the finish line. This horse racer has a very natural running and sprinting speed.  Due to his impressive running style and prowess,  he is considered to run effortlessly in Churchill Down to eventually snatch the Kentucky Derby crown.
The last huge horse racing tournament that Maximum Security had won was the Breeder's Cup Juvenile and after that, he didn't run for quite some time. His racing forms are showing off incredible racing records and statistics making him a real deal to become the next Kentucky Derby winner. He also runs for the Florida Derby and though he didn't make it he was able to compete with familiar entries this year in Churchill Downs.
Maximum Security Odds: 2019 Kentucky Derby Contenders Series