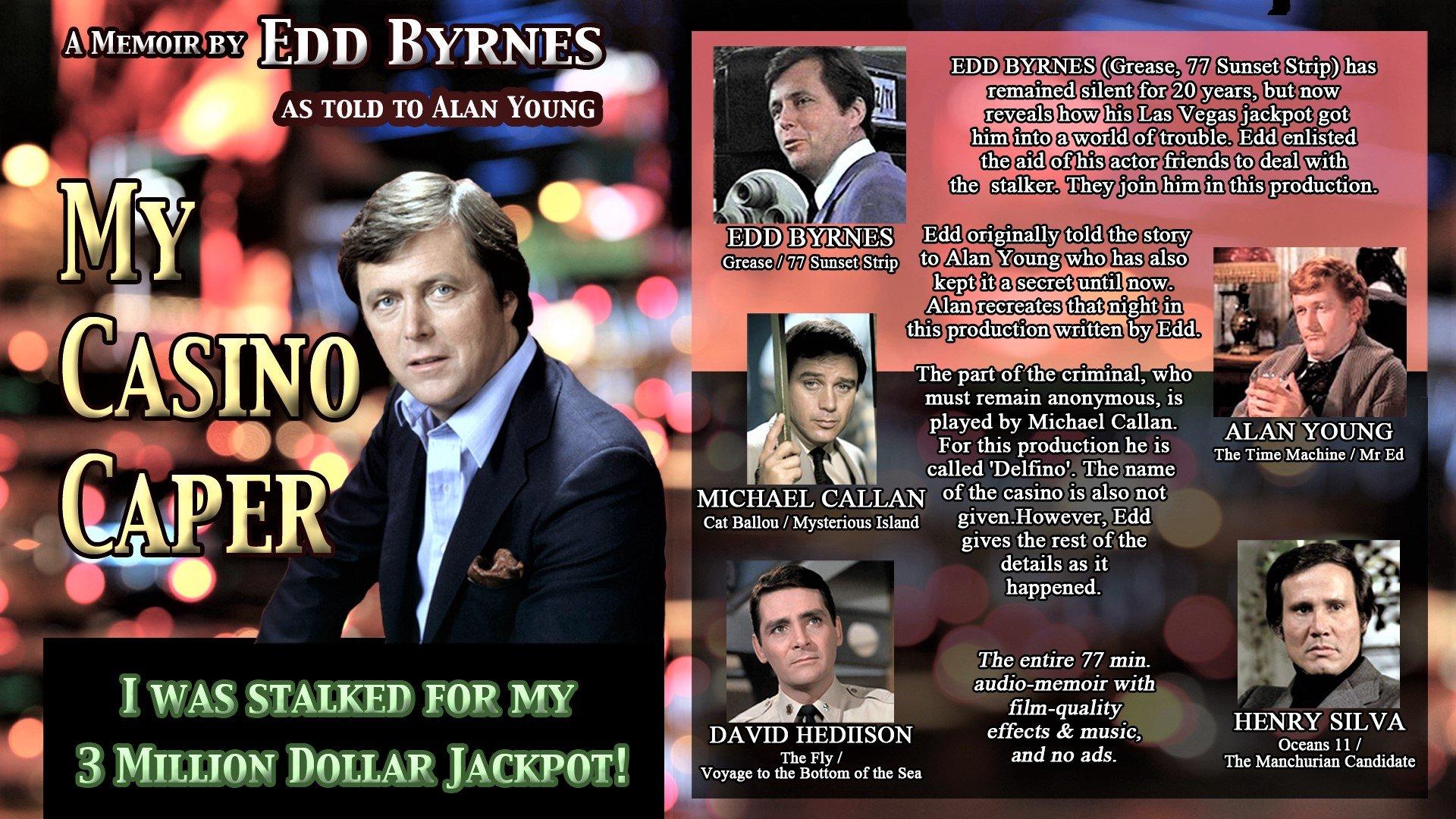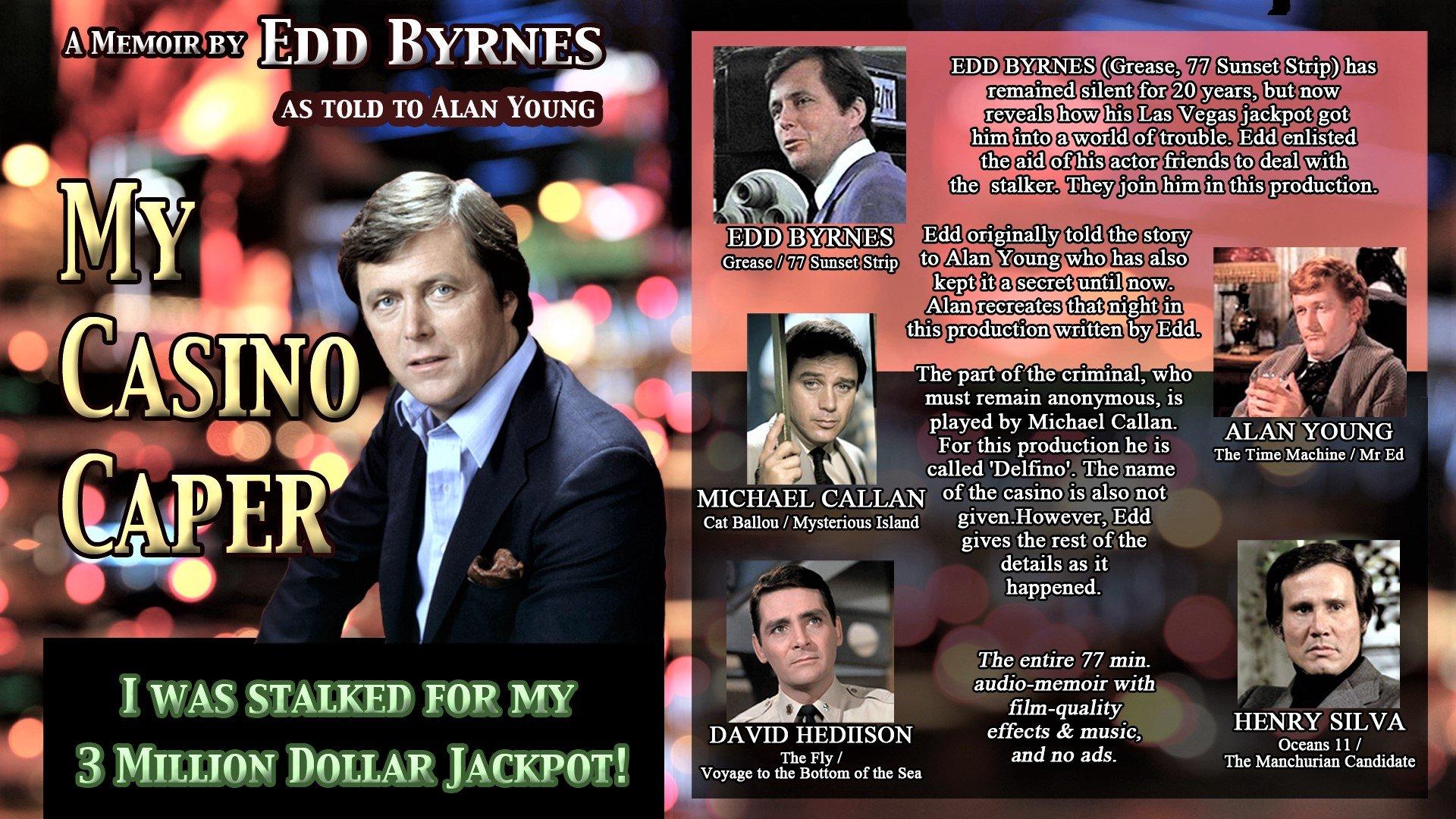 Listen FREE on you-tube anytime to MY CASINO CAPER – 77 min. Audio-Book. In 1977, Edd Byrnes, known as Kookie In 77 Sunset Strip & Vince Fontaine in Grease, won three million dollars in Las Vegas in 1977.
Edd took his girlfriend to Las Vegas just to see some show as Edd in not a gambler. However, they ended up in the casino because his girlfriend was a big gambler. She pushed Edd to play the Mega slot machine. When she say that Edd was only betting one dollar, she pushed him to bet the maximum of three dollars, so he could win the three-million dollar jackpot. Edd protested, but she pushed so Edd put in three coins. He got nothing for the first spin, but on the next spin he hit the Mega. Right away, a man approached Edd saying it was his machine and that he had a chair leaning on it. Edd told the man that there was no chair and besides it was his money.
A large argument started, but fortunate the slots manager appeared to settle the situation. He told the man that 'leaning a chair' on a machine does not mean he was entitled to the jackpot. The man claimed he had credits in the machine. The manager told him it's up to the customer to cash out before walking away from the machine. The man threatened Edd and walked out.
After Edd got this check for the three million, his girlfriend hinted about her getting have of it. When Edd questioned her of why she deserved half, she started yelling and demanding it. What happened over the next week, with the criminal coming back was a nightmare for Edd. One that got dangerous.
Because of the statue of limitations, Edd waited until 2014 to write about this event in his life. Edd decided to record the story with his actor friends and add music and sound effects to enhance it. It's now on youtube for free via the link below.
Edd's actor friends, Alan Young (Mr. Ed), David Hedison (The Fly & Voyage to the Bottom of the Sea) and Henry Silva (Sharky's Machine), join Edd in this full-cast audio-book to disclose their memories of the situation and how they helped Edd the best that they could.The part of the criminal, who must remain anonymous is played by Michael Callan (Cat Ballou).